How to Book a Wedding Party Bus Rental
12 February, 2023
0 Comments
---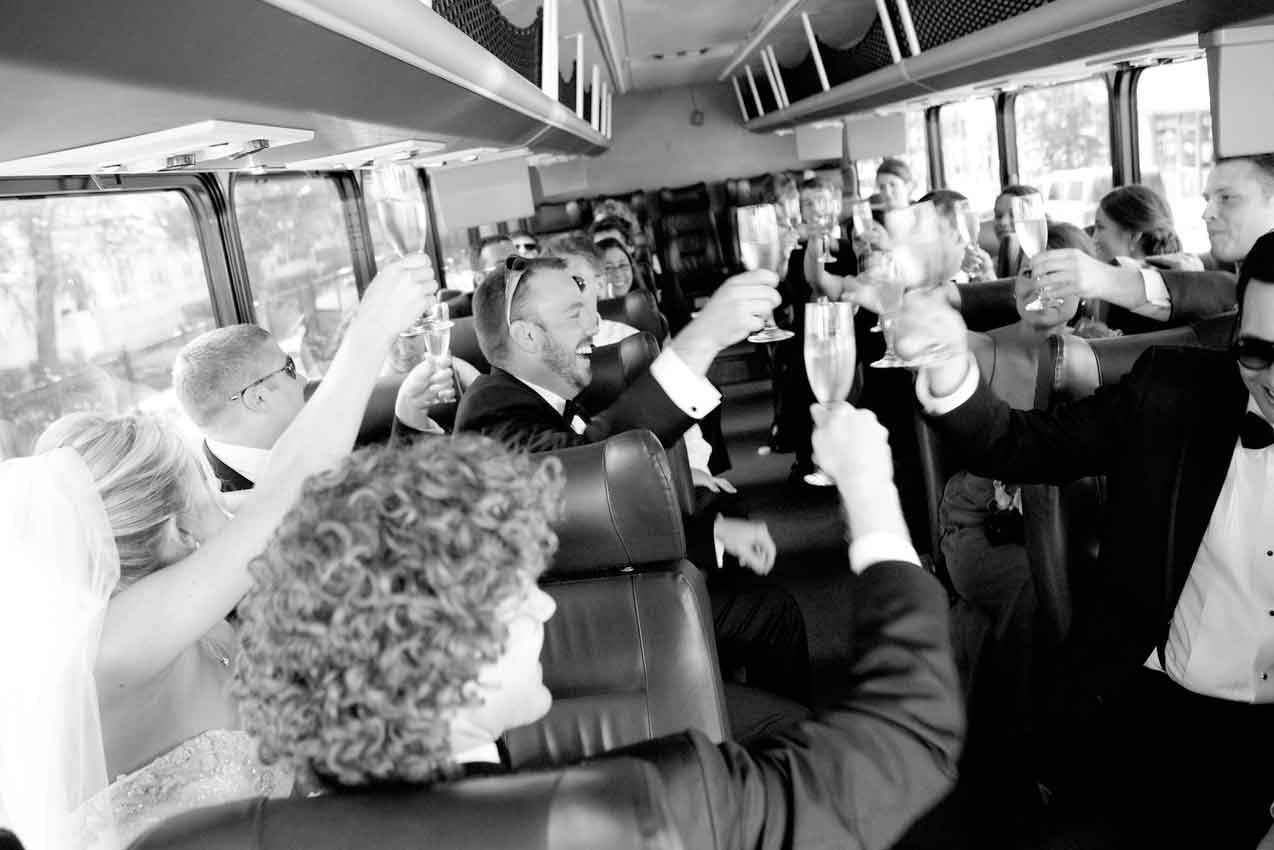 A wedding party bus is a type of transportation used for weddings. It is typically a large, luxury vehicle, such as a coach bus or limousine bus, that is rented to transport guests or the wedding party from one location to another on the wedding day.
Here are some things to consider when booking a wedding party bus:
Capacity: Consider the number of passengers you need to accommodate, as well as any special requirements, such as room for dresses, flowers, or other wedding day items.
Amenities: Look for a bus that offers the necessary amenities, such as air conditioning, comfortable seating, sound systems, and lighting.
Cost: Compare costs of different party bus rental companies, and make sure to factor in any additional fees or charges, such as gratuity, fuel, and parking.
Availability: Check the availability of the party bus on your wedding day, and book early to ensure that you have the bus for the time you need.
Reputation: Research the reputation of the party bus rental company, and read customer reviews to see what others have to say about their experience.
A wedding party bus can add a fun and festive touch to your wedding day, providing a convenient and comfortable way for your guests to travel from one location to another. Whether you are looking to transport your wedding party or guests, a party bus rental can be an excellent solution for your wedding transportation needs.
I've compiled a guide on How to Book a Wedding Party Bus Rental. Everything you need to know about bus rentals is as follows.
Select Locations
Establishing your plan is the most crucial stage in preparing group transportation for your wedding day. Remember that you'll be better able to keep expenditures low the more streamlined your routes are. Have a list of all the places you need to go, whether you're looking at hotels after the wedding, gorgeous settings for a wedding photograph, or pick-up and drop-off points for your guests.
Establish a Schedule
Establishing your timetable and choosing the destinations on your itinerary to go hand in hand. Bus rentals will get you where you need to go on time if you have a timetable because wedding preparation revolves around strict deadlines.
Decide when the ceremony and reception will start first. Then, consider any additional stops your party expects to make and adjust your timetable to accommodate delays and snags. Lastly, know roughly when the activities will conclude to ensure that professional bus drivers can bring your visitors home.
Become aware of the distance.
The distance you will travel must be known before you get on the road or reserve your bus journey. A short Google Maps search should be sufficient to provide you with a fast overview of your path.
Add 15
Although you may believe that you have your schedule down to the last detail, anything may happen. Therefore, it is always best to be prepared and allow unforeseen delays. Each bus ride or stop you will be making should have a 15-minute buffer. This will guarantee that you stay on time throughout your event and consider any last-minute alterations that may be required.
Share Your Travel Plans
Share your itinerary with your wedding party and guests as soon as your bus reservation is confirmed to ensure everyone is on the same page. Ensure your driver has a copy of it as well; doing so will help you avoid surprises. You may also offer your recommended routes if you consider yourself an excellent navigator and would like to use them. However, be aware that unavoidable events like traffic or construction may cause minor changes to your schedule on the day you go.
Reserve a bus rental.
You have a schedule. You are aware of the best bus to hire. All of your visitors understand one another. Make a reservation now. The most straightforward step is to confirm your party bus hire, and you can do it easily by following the above points.